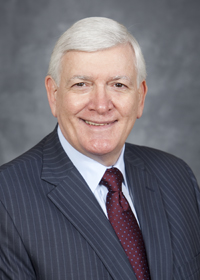 Larry Kennedy, Ph.D.
Dr. Kennedy is a management consultant and trainer with unique insights for training small business and nonprofit leaders. His ability to solve "People Problems" and his practical approach to leadership not only empower the traditional goals of improving products and services; he has made QM an affordable small business technology with significant HR benefits.
He is the President of the Quality Management Institute, and has written two books on Quality Management. He is also the Senior Consultant for KTP Business Metrics, Inc. and has provided consulting and executive mentoring services to numerous small businesses and nonprofit organizations.